You arrive at Ibistic's login page by going to
www.ibistic.com
, and clicking "Log In" at the top right corner, or by going directly to
https://services.ibistic.net.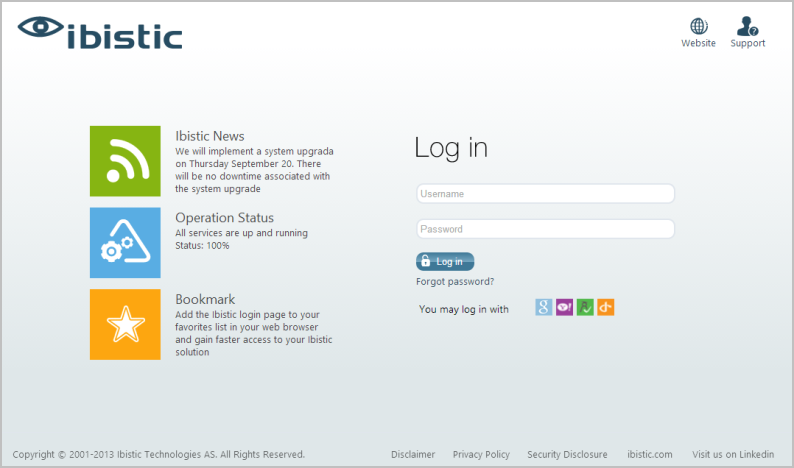 (Note: For educational institutions under "Ministry for children and teaching (UVM)" , the address is https://dk.ibistic.net)


If it's the first time you log on to the system, you should find the email sent to you from the system administrator in Ibistic. The email contains the username and a generated temporary password. You will be asked to change this password upon first log in.